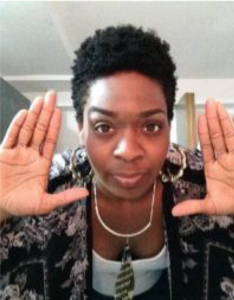 Brandy Antonio (1982-) is both an artist and educator who has been perfecting her craft since 1999. She studied Illustration at the Fashion Institute of Technology in New York where she earned her BA (2004) and has a MA in Art Education from New York University (2014). She has exhibited her works throughout the U.S as well as internationally. Brandy currently lives in Queens, NY.
Her work as a fine artist exposes the unknown and unseen realm of her personal experience. Through impulsive gesture and intuitive mark-making, she finds balance in the chaos and form through feeling. Gestural marks with oil sticks, found objects and sudden splashes across the canvas provide a tactile quality that emphasize the collision of abstraction and representation. By working on a medium and large-scale, she is able to commit to her body of work with conviction. Every mark is a timeline. Every splatter is a story. In this way, the work becomes a living document of her spirit.
The work is cyclical—capturing glimpses of birth, growth, and death. From the seminal seed of human life to the stained-then-sterilized quality of new beginnings, her goal is to magnify the overlooked and minimize the monumental. Immediacy is essential, like the uninhibited speech of a curious child.   
My artistic inclinations serve as a visual gospel; guiding me through life with God and lighting my path to liberation.
---
Art WORKS :
---